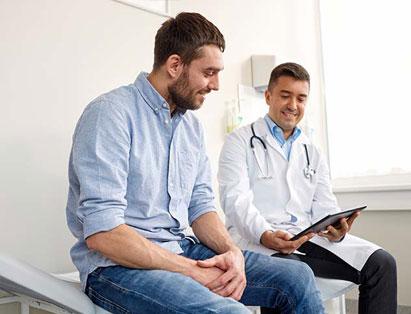 Does size matter?
To some men the answer is yes, it does.
In this procedure, a filler is injected into the penis to increase its girth.
Don't fall for the facade of painful surgical methods of penile enlargement, when you can increase its girth with a non-surgical daycare procedure at Dr. Marwah's. A typical gain is about 10-30% in circumference.
Why men are requesting nonsurgical penis enlargement?
It may be for themselves, to boost their confidence or to help with their performance, or for their partner's preference.

More and more men are opting for a male-enhancement technique that is safe, and effective, and not surprisingly it's causing quite a buzz.

It does not require surgery and can be done in-office.
While almost any man can get penis enlargement done, some are better candidates than others.
So now men you can give your Penis an upgrade at Dr. Marwah's clinic.
To know more email 74004 55554 or WhatsApp your queries at +91 74004 55554.
Why should one choose this method?
No Cutting

No Stitches

No Scarring

No Downtime

Minimally invasive

No surgery
    Avail of this world-class treatment at Dr. Marwah's and increase your self-confidence and assurance, along with the size of your penis.