Gyming not assisting you to burn your stubborn body fats?
Killing your taste buds not helping you ditch that flab?
Don't Just Get Rid of Pinchable Fat….Eliminate it with Coolsculpting

What is CoolSculpting?
Coolsculpting is a non-invasive treatment that removes excess fat in stubborn areas. It works by freezing fat cells, killing and breaking them down in the process. This treatment is 100% safe and pain-free as it does not involve any surgical procedure, syringes, anesthesia, cannulas, lasers and invasive techniques, thereby making it an 'office procedure.  
 How does Coolsculpting technology work?
Coolsculpting technology uses cryolipolysis for controlled freezing to neutralize the excessive fat underneath your skin.

In the weeks following the treatment, the body naturally disposes off the dead fat cells which results in the reduction of 20-25% fat in the treated area.
The CoolSculpting fat-freezing procedure is used to eliminate stubborn fat that resists all efforts through diet and exercise. This procedure can result in treatment areas by up to 27% after 6 months. The results can be long-lasting, subtle, yet motivating and inspiring—so you'll look great from every angle. 
At Dr. Marwah's Clinic, you can now-
Pay with easy 3/6/9/12 months EMI

Avail lowest price in Mumbai Starting @ Rs 20K per cycle with CoolAdvantage applicators

Clean hygienic clinical environment with trained staff and doctors.

Get a free consultation from our senior doctors
Stages of CoolSculpting procedure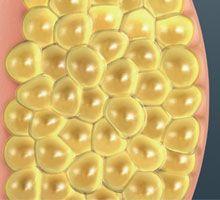 Step 1
Many of us have stubborn fat despite diet and exercise.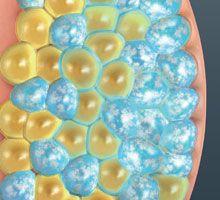 Step 2
CoolSculpting technology uses controlled cooling to target and kill only these fat cells.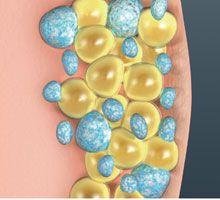 Step 3
In the weeks to follow, your body naturally processes these fat and eliminates the dead cells.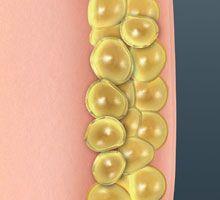 Step 4
CoolSculpting procedure results are long-term, as treated fat cells are gone for good.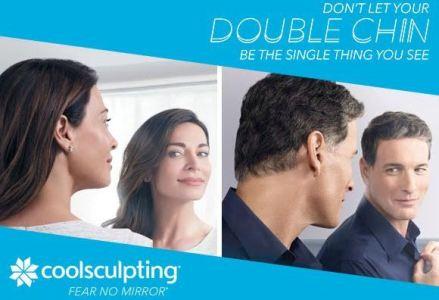 Don't let your double chin be the single thing you see!
Having a double chin can make people look older than their real age. Say goodbye to your double chin. Say hello to a younger you in the mirror.
Love what you see with our NEW non-invasive CoolSculpting treatment to reduce fat under the chin and contour the neck. The #1 non-invasive fat-reduction treatment can now treat under the chin.
Results in just 1 or 2 visits
Requires no needles
No surgery or downtime
CoolSculpting is FDA-approved noninvasive technologies for the reduction of localized fat tissue which is possibly disproportionate when in comparison to the rest of the body. Both the procedures are very effective and give you the desired lean body with major fat loss. This means you can get rid of your love handles, belly fat etc.
No wonder so many people feel confident in the safety of CoolSculpting treatments.
NO SURGERY
NO ANESTHESIA
NO NEEDLES
NO INVASIVE TECHNIQUES
NO DOWNTIME