The Vbeam Prima system is the latest innovation in pulsed-dye lasers (PDL) used by healthcare providers around the world to treat a variety of indications for both face and body, including benign vascular, pigmented, and certain non-pigmented lesions, with high patient tolerability and a low incidence of side effects. This laser can be used all over the body.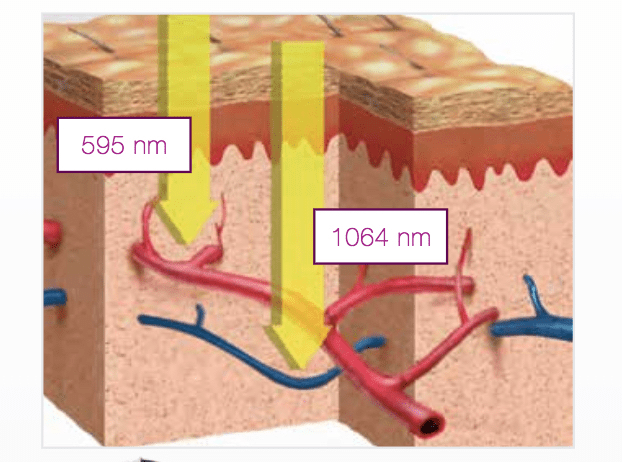 Want your facial flushing or the visible spider veins on your face, neck, or legs to go away?
Bothersome vascular skin conditions such as spider veins, broken blood vessels, and rosacea are difficult to hide?
Use simple V-Beam treatments to take the red out!
How Do Vbeam Treatments Work?
The Vbeam laser system emits a powerful flash of light that targets only the blood vessels of vascular lesions and destroys them while sparing the surrounding skin and tissue. 
What condition does V-Beam Prima treat?
Vbeam can improve vascular skin conditions such as:
Rosacea

Facial veins

Scars

Red birthmarks

Poikiloderma on the neck

Spider veins

Angiomas

Venous lakes (blue lesion on lip)

Warts